CNC and Manual Turning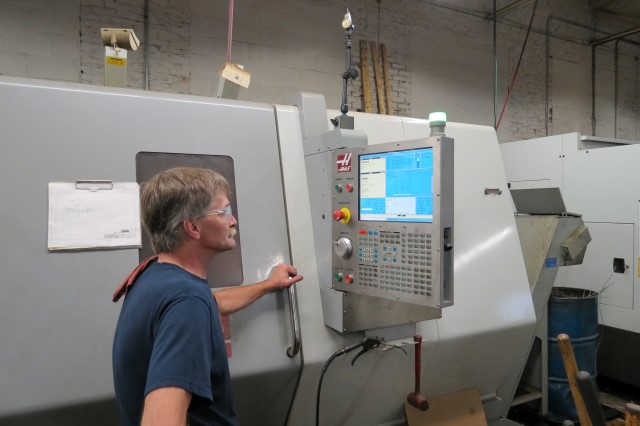 In house we have the capability to turn parts up to 24 inches diameter and up to 120 inches in length and can handle materials of various hardness from simple plastics to softer metals like aluminum and mild steels to tougher metals like stainless steel and even some aircraft grade nickel based alloys.
We are tooled with the industries most up to date machinery including CNC equipment from HAAS.
Our programmers, setup engineers and machine operators are all trained in the industries latest and all have a solid background in machine technologies and metal working.
We can perform specialized center and offset turning, threading, intricate radius work and single setup integrated milling.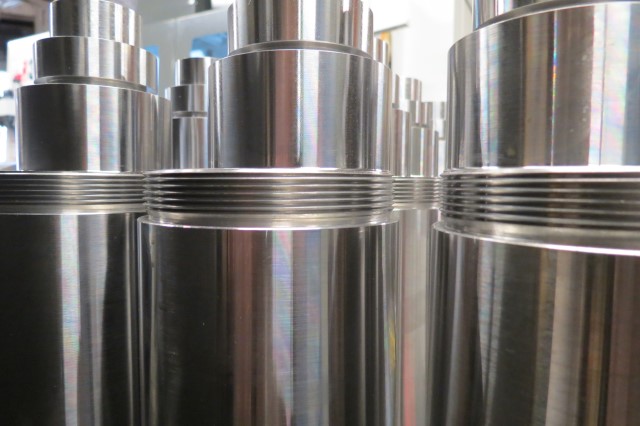 Discuss Your Project with us today and see if we can provide you with our services.
Turning Equipment List and Capacities
Name
Operations Function
Capacities
Exttron w/Centroid Control
CNC Turning/Boring

14" dia. x 60" length
4" Bar Cap

HAAS SL40
CNC Turning/Boring

28" dia. x 48" length
12 Station Turret
40HP
4" Bar Cap

HAAS ST40
CNC Turning/Boring

24" dia. x 48" length
12 Station Turret
40HP
4" Bar Cap

HAAS ST35
CNC Turning/Boring

20" dia. x 36" length
12 Station Turret
40HP
4" Bar Cap

HAAS SL 30
CNC Turning/Boring

20" dia. x 36" length
12 Station Turret
40HP
Big Bore
4" Bar Cap

HAAS SL 20
CNC Turning/Boring

14" dia. x 24" length
10 Station Turret
30HP
Big Bore
2.5" Bar Cap

Summit Engine Lathe
General Turning

20" dia. x 120" length
Digital Read Out

Summit Engine Lathe
General Turning

24" dia x 60" length
Digital Read Out

ACER Engine Lathe
General Turning
Southbend Precision Collet Lathe
General Turning