CNC Milling
From simple precision squaring to complex geometric machining, our capabilities to produce quality machined parts from a variety of materials surpasses our competition.
We have multiple vertical and multi-axis machining centers including some of the latest offerings from HAAS.
Our table capacity is XX by XX with a maximum Z-Axis travel of XX.
We are fully tooled to handle machining of most popular metals including some nickel based alloys.
We also have highly skilled manual machinist on hand if your job is smaller and not requiring CNC operations.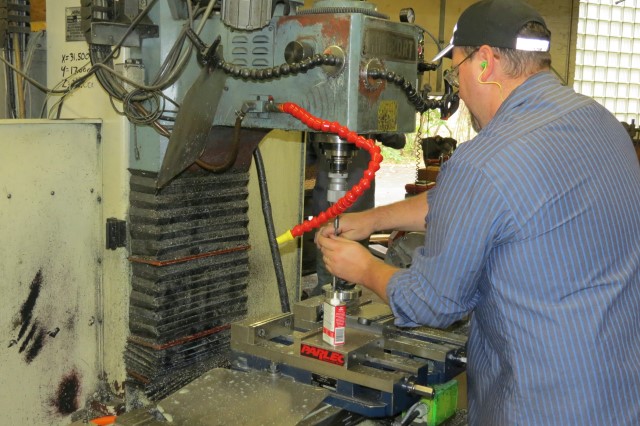 To find out more about what we do and how we can help you with your machining needs, do not hesitate to Contact Us Today
Milling Equipment List and Capacities
Name
Operations Function
Capacities
A-Trump B6
CNC Vertical Machining

21.5" x 41" table, 24" Z-axis
10 HP
Centroid Control
Automatic Tool Changer

A-Trump B3
CNC Vertical Machining

10" x 49" table
5 HP
Centroid Control

Millport Rhino
CNC Vertical Machining

17" x 31.5" table, 23" z-axis
10HP
Centroid Control

HAAS VF6
CNC Vertical Machining

32" x 64" table, 30" z-axis
30 HP
50 Taper Spindle
30 Station Tool Changer

HAAS VF 3YT
CNC Vertical Machining

26" x 40" table, 30" z-axis
30 HP
50 Taper Spindle
30 Station Tool Changer

4th Axis Attachment
CNC Vertical Machining

Fits all VMC's
up to 15" diameter

Bridgeports (3)
Manual Vertical Machining

9" x 42" table
Digital Read Out